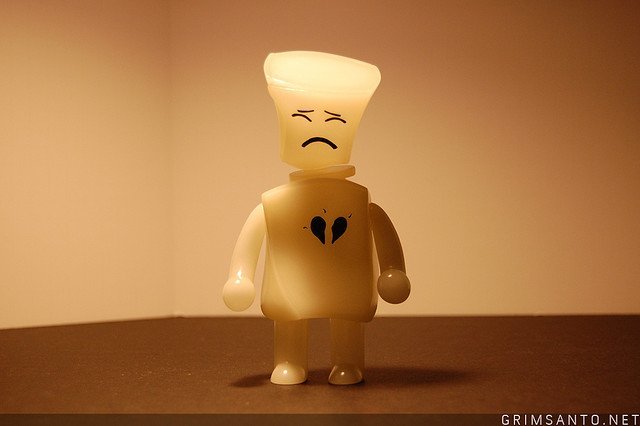 If you ask anyone what blogging platform they recommend, about 90% of the time (if not more often) they'll say "WordPress." It's awesome, it's customizable with themes and plugins and all kinds of awesomeness, and so easy even non-techies can create beautiful, functional websites with it. Squarespace (the platform this site is built on) is awesome in it's own way and simple in some ways, but a while ago I got the idea that I needed a new, fun, cute blog and that I needed to learn how to set up a hosted WordPress blog from scratch. Because I'm fun like that. So I did and Chic n' Geek was born.
That was then, this is now. "Now" being after WordPress automatically updated to version 3.9 and broke WordPress sites everywhere. For me, it means that I can no longer write or edit posts–because the text editor is not functional. Kind of a big deal, I'd say, for a blogging platform.
Not a big deal at all, according to the WordPress support forums:they advise you to "just" do the following:
deactivate all plugins to see if this resolves the problem. If this works, re-activate the plugins one by one until you find the problematic plugin(s)

switch to the 2014 default theme to rule out any theme-specific problems

reset the plugins folder

by FTP or PhpMyAdmin

re-upload all files & folders – except the wp-content folder and wp-config.php & root .htaccess files – from a fresh download of WordPress
Um, who has time to do all this when all they wanted to do was a post about Mother's Day faves? I'm thankful that I'm not trying to run a business off that site but twenty kinds of frustrated that a trusted platform like WordPress took something that was working fine and had all the bells and whistles anyone could ever want, and decided that it needed to be "upgraded" and, with that upgrade, broke the core functionality of the platform. I've already spent several hours trying to troubleshoot and I think I just give up. I guess when the universe is ready for me to start posting on Chic n' Geek again, the problem will automatically fix itself.
Anyone else in the same boat? And/or anyone successfully troubleshoot this without having to de-install a customized theme then start from scratch, which I'm not willing to do?
UPDATE: I disabled some plugins (again) and–BAM–visual editor is working again! The default font for the blog seems to have been reset to HUGE but I can figure that out another time. I'm still mad at WordPress, but crisis averted.