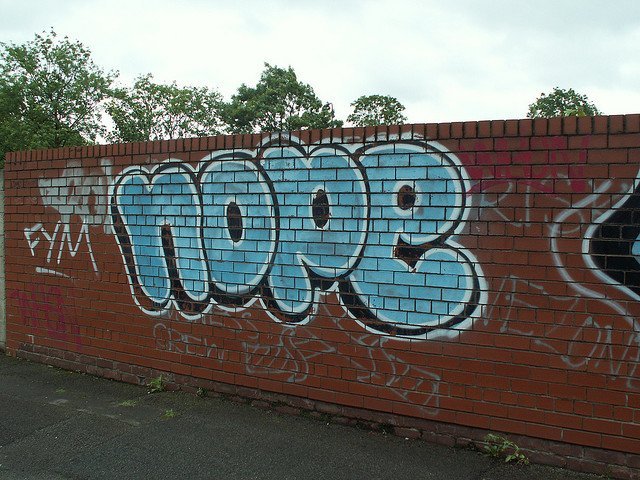 Maybe it's just because the leaves are falling off the trees and it now gets dark at 5:30 pm and I'm depressed that winter's almost here. Maybe it's run-of-the-mill social media fatigue. Maybe it's because I finally dropped my iPhone one too many times yesterday and the screen finally shattered. All I know is that when I read about Alex from Target, it just depressed the crap out of me. And now, 24 hours after I wrote this original post, it depresses me even more.*
What's depressing about a nice kid working at Target becoming Internet famous for no reason? Beats me…all I know is that it just makes me sad, somehow, that the world has become so fixated on just latching onto anything and "making it viral" and people seem conditioned to jumping on these hive-mind things just…because everyone's doing it.
It's like the potato salad kickstarter thing a few months ago. Again, totally harmless–dude wanted to make some potato salad and set up a satirical kickstarter…which ended up making $55,000.
Is this what social media has become? A race to nothingness at a frenzied pace where every day a new piece of nothing special becomes the thing of the day and millions do their part to "make it viral" just because regular life and things that actually have meaning apparently aren't good or fun enough anymore? And last week's sensation is totally forgotten as this week's squirrel catches everyone's collective attention for just long enough to make it this week's thing.
I can't help but think of Jamie Notter's post from a few months ago–I Miss Social Media. I miss it too. But maybe I'm being overly sentimental and it was always this annoying; I was just more of a Kool Aid drinker back then? Was social media really better before Twitter turned into an abyss of promoted posts and brands poised to jump on every hashtag?
Back to Alex, though….the saddest part is that it doesn't take long to go from internet fame to internet hate. He's just a kid, working, who did nothing to bring this sudden fame on, and now he and his girlfriend are receiving threats according to the Washington Post. Can you imagine sending your teen to work, having someone snap his photo and share it and having it erupt into death threats? Or having it happen to you? Who knows…apparently any of us could be (un)lucky enough to become the next viral sensation…and target of the internet's hate…just by living our lives and unwittingly having that moment be captured by an innocent friend and shared to Instagram or Twitter.
*To make the whole thing even more depressing and just gross is the fact that a marketing company yesterday lept into the spotlight claiming that the whole #AlexfromTarget thing was a marketing ploy orchestrated by their company. The internet again exploded with the story, now even BETTER because a marketing company was proving that they had the formula for making something go viral. The secret? "Fangirls." A billion more stories about the hoax ensued…despite the fact that there's actually no proof that this small marketing company actually had anything to do with it….which, it appears, they actually did not.
A billion news stories. A billion tweets with the hashtag. Companies hopping on the bandwagon, buying sponsored tweets and doing campaigns around the hashtag. And at the center, a teenage boy just swept along for the ride because this is what social media has become–frantic, fast-paced ridiculousness where a kid just going to work is thrust into this cluster F, where a tiny marketing company can just write a LinkedIn post claiming they're the masterminds behind this whole genius stunt, and we all are just along for the ride.