(Originally posted on Chic n' Geek)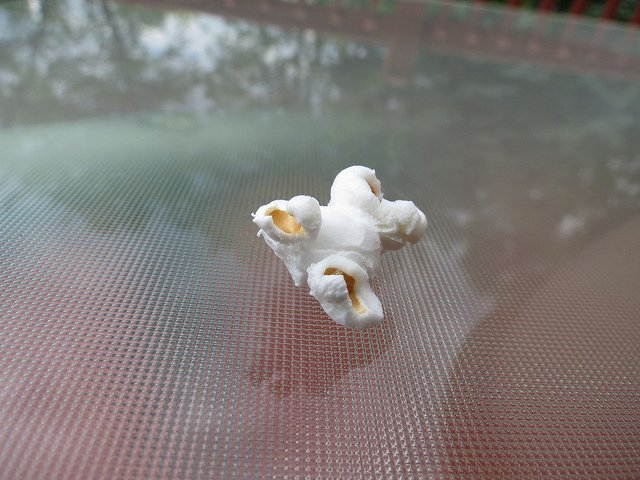 *UPDATED because I'm old and forgot three movies! Thank you, Patrick, for reminding me of three movies I forgot!*
Well, it's that time again: time for my annual movie recap. Hard to believe this is my seventh year doing this–over these seven years, I've seen 393 movies. In the theater. You're welcome, Hollywood.
I have some sad news for you: 2014 pretty much sucked as far as movies go. In previous years, I always tried to exceed the number of movies I saw the year before; last year it was down 11 from the previous year, the first time it was less than the previous year. This year, it was again down 9 from last year's total–this year's total was a paltry (for me) 48. It wasn't just me who wasn't that into movies this year, the summer of 2014 was the worst box office slump in eight years. Not because people didn't want to go to the movies, but because the movies just pretty much sucked this year.
2014 was such a bad movie year that I could basically skip my ratings on a per-movie basis and just give the entire year a resounding "meh"–it honestly was that bad. Even my best movie of the year, A Most Wanted Man, featuring the love of my life, the late Philip Seymour Hoffman (who better get an Oscar nomination for his role), was pretty slow. I will say that there were a bunch of good movies that I didn't get to see because apparently I'm the only one in the cultural wasteland that is up-county Montgomery County, MD who wants to see indie movies but is unwilling to drive to Bethesda or DC to see them, so I can't speak to those–I will be watching them at home but haven't yet.
So here we go. Oh, the ones with an asterix next to them are movies that came out in 2014 that I rented or otherwise saw at home and not in the theater, so I don't count them in my tally.
Jack Ryan: Shadow Recruit–maybe meh plus, some good action and worth a DVD watch.
The Signal *–saw this at home (best invention ever is pay-per-view of movies while they're still in the theater) and it was pretty decent.
Non-Stop–decent action and suspense–I'd rent this and watch it again.
That Awkward Moment *–I will just say that this movie made me feel ancient because it's like a whole new genre of movie–the boy chick flick. Maybe I'm just old–ok, no maybe about it, I'm old–but I really find it hard to believe that guys are as angsty as this movie and others like it depict them as being. Again, what do I know–I was never a swingin' single 20-something girl or boy, but this movie mostly annoyed the crap out of me–I couldn't even finish watching it.
RoboCop–decent rental if for no other reason than to compare to the original
Three Days to Kill–solid meh.
The Grand Budapest Hotel *–beautiful and definitely worth watching.
Chef--this movie was cute, but even I, a non-foodie, am just over the whole foodie thing. Maybe it's because I'm subjected to way too many cooking shows because my husband likes them; maybe it's because I can think of nothing worse than cooking for a living, especially in a truck. While I do like some foodie movies, this one just annoyed me for some reason. Some cute parts but I personally thought it was overrated.
Neighbors–there were some funny parts–I'd rent this.
Need for Speed–good for what it is: a car racing movie.
Captain America: The Winter Soldier–it was fine for what it was. I will keep going to Marvel movies and enjoying them while I'm in the theater, then forgetting about them as soon as I leave. But I'm a 46 year old lady, so I guess the fact that I even go to the movies and enjoy them is a point for Marvel.
Better Living Through Chemistry *–love the title; movie was meh, sadly.
The Single Moms Club–a few good laughs and I love me a Tyler Perry movie so of course I enjoyed it, but suffice it to say that apparently even he thought this one was weak because he announced he was taking an "indefinite break" from making movies after this one.
Divergent–all I can say is at least they didn't break this one into two parts and expect movie-goers to pay twice.
Lone Survivor–good, sad, maybe a little bit long but what movie isn't these days?
Transcendence–meh.
The Amazing Spiderman 2–just nope. But I went for my son, and if you like Spiderman movies, you'll undoubtedly like this.
The Other Woman–funny and I'd watch it again at home.
The Drop–LOVED this, one of the very few bright spots in an otherwise pretty desolate movie year. Cried because it was the last time we'll see James Gandolfini, but at least he left us this one last gift. I could definitely see this being nominated for an Oscar, and James Gandolfini as best actor.
Godzilla–pretty decent as far as suspense and action.
X-Men: Days of Future Past–exactly what you'd expect from another X-Men movie. In other words, if you like X-Men movies, this was good; if not, this one isn't going to magically turn you into a fan.
Edge of Tomorrow–fun action-wise, but ultimately meh. Basically futuristic Groundhog Day.
22 Jump Street–not terrible for a sequel, but not as funny as 21 Jump Street.
Transformers: Age of Extinction–yes, I saw this. I sort of enjoyed it.
Dawn of the Planet of the Apes–it was ok, but definitely not as good as the first one.
Tammy–just horrible. Period.
The Purge: Anarchy–nope.
Sex Tape–another just horrible.
Guardians of the Galaxy–awesome and definitely worth a watch, if for nothing other than tiny Groot.
Lucy–I really wanted to like this more, but sadly, it was just meh.
Magic in the Moonlight–I personally loved this, but I love Woody Allen so I'm biased.
The Hundred Foot Journey–this was adorable and somehow not as annoying as Chef, even though it's a foodie.
Into the Storm–this was awesome, IMO, in terms of suspense and tornadoes.
Step Up: All In *–just horrible. And that's coming from a Step Up fanatic.
Let's Be Cops–terrible, even though it looked super funny in the trailers.
A Most Wanted Man–LOVED this, a definite must-see, IMO. Matthew, my 16 year old son, said it was the slowest movie on earth and he hated it, though, so there's that. My boyfriend Philip Seymour Hoffman BETTER get at least nominated for an Oscar for his role.
No Good Deed–I thought this was pretty good, and thought it was kind of sad that it got no hype at all for being a pretty good thriller with a good twist. It wasn't quite Fatal Attraction, but not too far from it–so if you liked Fatal Attraction, you'll probably like this.
The Equalizer–one word: Denzel. So obviously it is worth seeing and rocked.
The Theory of Everything–the scenery was to die for, but I can't say I loved it or think it's Oscar-worthy, although I wouldn't dispute an Oscar nomination for the leading actor (although PSH in A Most Wanted Man was better, IMO).
Annabelle–I love scary movies and COULD NOT WAIT for this movie. Sadly, it sucked and wasn't scary at all. Also, they honestly expect the audience to believe tha
t anyone would buy that doll, let alone collect others like her?
Gone Girl–houses were gorgeous and you got to see Ben Affleck's ding-ding for about one frame if you have ninja eyes (I don't so I had to resort to the Internet for that…which you know I did) and it was pretty true to the book. But then again, the book was a huge disappointment.
Addicted–if you are waiting with bated breath for 50 Shades of Gray, the good news is that the DVD release of this is February 10 and it's pretty smexy.
Fury–this was good and definitely worth watching, but maybe just short of Oscar-worthy for some reason. Or maybe not–I personally just wasn't super wowed by it for some reason.
John Wick–if you love Kill Bill and Pulp Fiction, you'll love this. If violence against dogs gives you PTSD, you should probably skip it though.
Interstellar–it was good and if you loved Gravity, you'll probably love this. But it wasn't great, IMO, and was too long.
The Hunger Games: Mockingjay Part 1–if there's one thing I hate, it's two-part movies meant to wring even more money out of fans than Hollywood already does. This sucked, IMO.
Horrible Bosses 2–just sucked. As if it possibly wouldn't have, but still, at least there were some funny parts in Horrible Bosses.
Wild–maybe because I read the book I just felt that too much was missing from this movie, but it just felt like a let-down compared to the book. I'm sure Reese Witherspoon will get an Oscar nomination because she didn't wear makeup for parts of it–although her hair stayed magically clean even as she battled the elements for months with nary a shower.
Unbroken–I have not read this book yet so I can't compare, but I had high hopes for this movie and have to say I was totally disappointed. Angelina Jolie needs to go back to acting because she cannot direct.
Top Five–possibly the last movie I'll see in 2014 (still holding out for Big Eyes tomorrow, so stay tuned) but was pretty much a fitting close out to a shitty year at the movies. Just not funny, too long, and overall makes a movie devotee like me wonder "why do I even bother?" Sorry, Chris Rock. Don't be fooled by the good ratings like I was–this movie is meh at absolute best.
Bad Words–was cute and funny, if just a little bit slow, but would definitely recommend.
Oculus–just nope. As if you thought it would be any better.
Nightcrawler–I can't believe I forgot this one because it rocked–what would I do without Patrick? Creepy and awesome, and Jake Gyllenhaal could definitely got an Oscar nomination for his performance.
Fading Gigolo*–cute and worth a watch. Even Patrick liked it and he hates Woody Allen–who, by the way, did not direct this but just acts in it.
The Skeleton Twins*–I meant to see this in the theater but missed it…then when I watched on DVD I realized why it wasn't in theaters long. Sadly, it kind of sucked, despite two awesome actors. Still worth a rental, but the trailer made it look a lot greater than it actually is.
Worst movie of 2014? It's hard to even pick a worst because this year was full of shitty movies. I'd say maybe Mockingjay because I hate when movies are broken into two parts, but it did feature the love of my life, Phillip Seymour Hoffman, so that saved it. Annabelle was a huge disappointment if you like scary movies because The Conjuring was SO scary and Annabelle just sucked and was barely scary. And Step Up: All In also managed to screw up the unbeatable formula of "at least the music and dancing was good" and just suck, so there's that.
Best? A Most Wanted Man, although The Drop wasn't too far behind.
Biggest disappointment: Unbroken. It was just WAY too slow–it's one thing to make a movie about being trapped on a raft in the ocean for 60 days then in a prison camp; it's another to make the audience feel like they, too, are living that long, boring hell along with the characters.
Most beautiful: Patrick makes fun of me because I sometimes describe movies as "gorgeous." But sorry–some are! This year, as shitty as the movies were overall, there were some that were beautiful to look at. The Grand Budapest Hotel was one, Magic in the Moonlight was another, and The Theory of Everything was yet another. John Wick was super cool, too, visually.
2015, please bring us some better movies.
In case you're interested, here are the archives of previous years' recaps: