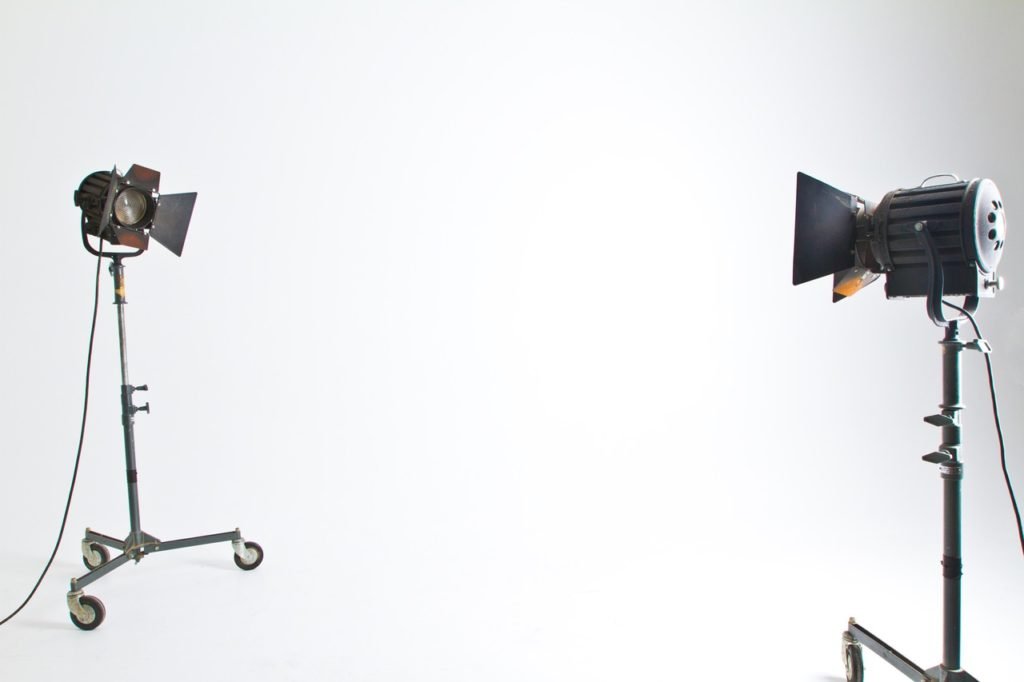 If "social media" was all the rage a few years ago, then "content" was the big buzz, these days it's all about video and, to a slightly lesser extent, podcasts. Forget lowly old blogs–aka "content"–and now that organic reach is dead, social media, for many, has morphed into just another paid channel, we're all supposed to believe that video–and, particularly, live video–is the new king dethroning content.
It's no secret that I personally love writing and believe in the power of blogs, even if reading isn't currently as sexy as watching live video is. Regardless, whether live video will endure as the be-all and end-all or will be unseated by whatever the next new shiny thing is in a few years, for now, live video is pretty much a fact of life and is certainly something social media platforms are banking on.
Facebook, in particular, has put a lot of emphasis on Facebook Live–first, encouraging individual users to "go live," rolling out big ad campaigns last fall geared at getting people to live stream the mundane moments of their lives. Suffice it to say, that maybe wasn't the best strategy, as, in addition to posting skydiving or cute haircut videos, people were posting stuff like, um, murder. Which hasn't proved to be great for Facebook's already not-sterling reputation. So now, with an eye towards both less controversial user-generated content and also more dollars, Facebook is setting its sights on stuff like TV deals, in-stream ads and features geared at increasing user engagement around live video.
Nothing wrong with any of this but, as Facebook continues to hype the value of doubling-down on live video, I think it warrants a look at the state of Facebook live from a brand perspective and how, despite Facebook's increasing push for brands to invest time and resources creating live video, the feature still has its flaws. As someone who manages social media for an organization with a Facebook audience of almost 500k "fans," and has invested quite a bit in producing quality Facebook Live broadcasts, here are a few things that are not quite prime time about Facebook Live:
Live engagement is not as great as some claim. According to Facebook, "users spend more than 3x more time and comment 10x more when the video is live."Based on the Facebook live events I've run for the page I manage (almost 500k fans, pretty robust organic reach), while live views are high-ish (although a fraction of overall page followers/fans), they still get a decent number of views/shares after the live event. Also, the vast majority of viewers tend to watch with the sound off–which correlates pretty closely with my own experience. Futhermore, on average, only about 1/3 watch live for longer than 10 seconds and the average watch time is less than 20 seconds. So, say a video gets 10k total views, 1,500k of which are with the sound on and the average overall watch time is less than 20 seconds…I personally would hardly call this great live engagement.
Comments don't work right in live video. Aside from reactions and shares, comments are kind of the most important engagement feature of live video, especially if the goal is to foster audience participation. Despite the importance of comments as an engagement vehicle for live videos, the comment functionality of live videos is not the same as Facebook's regular comment functionality. For Facebook posts, comments are threaded, users can use emojis and even photos in comments, and comments appear pretty much in real time. The comment functionality in live videos is not as robust–they aren't threaded, so you can't just hit "reply" to reply to a particular comment, unless you are using a third-party platform. Comments also don't appear in real-time…or at all..and the number of comments is almost always dramatically different than the actual number of comments. For instance, Facebook will say 19 comments but only three or so will show…or none. So if you intend to engage with viewers in real-time, you better plan on using a third-party platform because Facebook's native comment functionality just does not work and hinders engagement with your audience.
Prescheduling is important for engagement, but only works if you're broadcasting through third-party service. Prescheduling live events offers several benefits, including giving people the ability to set a reminder when the event is live, being able to share link to event across other platforms, in advance and also enabling the live video to appear in your page's newsfeed when it does go live. It also helps extend the reach of your event by enabling people to share the link to the event placeholder. However, you can't preschedule live events through your computer's webcam or the mobile app; you have to use either professional video equipment or encoding software. The workaround to this, if you don't use a third-party tool to broadcast, is creating a Facebook event with the details and time of your scheduled broadcast, then going live inside that event at the given time. However,  you can only do this via the mobile app and also visibility of that video is limited to those viewing your event–it doesn't appear in your newsfeed, which would vastly limit engagement.
Video/audio tends to freeze. This seems to be getting better, but we still get a lot of complaints about live video freezing or just stopping. It is definitely not TV quality or anything, so you'll want to weigh that reality with whatever you decide to invest in Facebook live, equipment, budget and time-wise. Hopefully this will improve as they build out TV shows and ads, but I imagine it will remain an issue.
Accessibility. Fact: not everyone in the world can hear. While it's possible (and please make sure you do) to add captions to recorded video, if the combination of Harvard and Zuck himself can't get them working even remotely well, chances are we're a long way from easy, accurate live captioning for Facebook live video. Here's some advice on helping encourage Facebook to make live captioning a priority. Update: Facebook announced today that they're enabling closed captioning on live broadcasts. The caveats: you have to be using Facebook's Live API and work with a third-party vendor to create the captions (at a cost of $3.00/minute, this probably isn't something many associations or nonprofits will be able to do, sadly). 
What other issues have you encountered with Facebook live not being quite the panacea for all that ails social media engagement? Or, on a positive note (because I'm nothing if not universally positive, right?), what have I glossed over that is actually great about Facebook live?