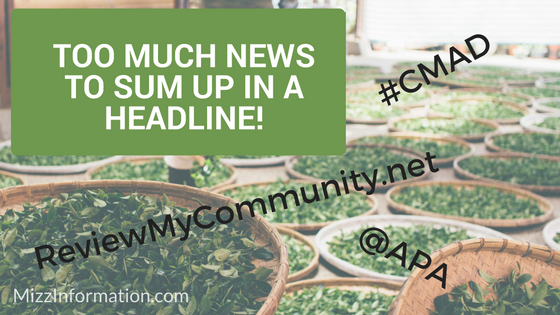 Whew, it's been a busy few months…or few years, really. If you read my last post, I was–yet again–on the hunt for my forever career. Despite that bleak-sounding description of the job search process, I had a whirlwind few months of freelancing, doing a contract gig at the most fun office ever, interviewing for some great jobs and even starting something super cool that I'll talk more about tomorrow…or the next time I write.
I am thrilled to have been offered pretty much my dream job–social media manager at the American Psychological Association. As someone who is passionate about mental health, this position is an amazing opportunity to lead social media for the preeminent psychological association in the US, as well as be involved in crafting social media guidelines for the profession.
It's been interesting going back to "just" doing social media–as if there's anything about social media management that is "just" in terms of it being easy. As a helpful coworker once said to me, "it's not like it's rocket science or anything," which is true; however, it's been interesting/overwhelming to see how much social media has changed over just the past few years and, in turn, how much the job of social media manager has changed along with it. I'll leave it at that for now, but will definitely be writing more about this later.
The other exciting new thing happening in my life–because you can never have too many big life events at once, right?–is that I'm launching a review site dedicated to online community platforms. ReviewMyCommunity.net is officially up and running…well, almost. The full review site will launch in early 2017, but you can submit reviews now if you are so inclined and/or share with friends who run online communities.
But wait–there's even more! Together with association friends Maddie Grant, Susan Cato, Kiki L'Italien and Ben Martin, we're taking over the Community Manager Appreciation Day (CMAD) broadcast and website. More on this later, too, but 2017 is definitely shaping up to be a busy year.
Anyway, that's what's been happening in my world–I hope your lives have been less hectic but just as exciting and fun as mine, and thanks for hanging in with Mizz Information over the past few years when I've been pulled in too many directions to write regularly. I'm going to make a new effort to getting back to what I love about social media–writing–and look forward to hopefully "seeing" you here.